"Enjoy a Stopover Tour in Bogota, then rest one night in LA COLINA - Hotel Cottage and the next day continue to your next destination."
Traveling is one of the best experiences, but sometimes the routes can be long, especially when they have one night scale in a city.
We offer you an option so you can take advantage of your time in Bogotá while knowing its history.
Un private car welcomes you upon arrival at the airport, takes you to LA COLINA - Hotel Cottage where you can rest one night and the next morning we will take you for a walk through the historic and colonial neighborhood of La Candelaria, and then we leave you at the airport to continue with your trip.
A perfect day to have a unique experience.

You can capture everything with your camera and be the envy of your friends
Overnight stay at LA COLINA - Hotel Cottage
LA COLINA is a small boutique hotel with 5 rooms, located in the north of Bogotá.
Committed to the environment, offering a unique experience, where accommodation is just an excuse to wake up embraced by color, beauty and the pleasure of aesthetics; these, framed by art, nature, good food and a warm service.
Bogota is currently considered a must-see destination for global travelers, it is a metropolis with a thriving culinary offer, world-class art (from sculptures to urban murals) and an inexhaustible source of creative energy that has motivated the development of new neighborhoods. chic Ready to be explored.
It is a city as diverse as the entire country, it is the most important cultural center of Colombia and a place with hundreds of sites to know and activities to do.
This layover tour option in Bogotá only comes in the private version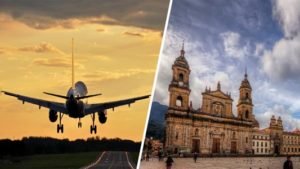 150 Street # 78-46
Suba hills,
Bogota,